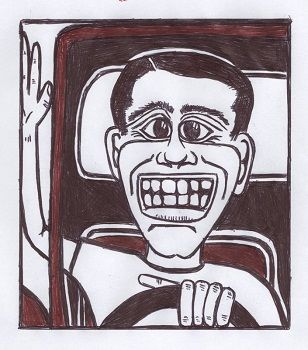 If you're a new driver with not that much experience, it might seem like you can't find any car insurance companies offering you a decent quote, but there are things you can do.
Car insurance companies are notorious for not wanting to take on risk; they make their money by trying to maximise car insurance rates by minimising the chance they'll have to pay out on a car accident claim. On paper, this seems to be an excellent business practice, but in reality it usually means that anyone who's in a certain class of drivers – usually the young and inexperienced – are almost always given massively high rate quotes, so what can you do to combat this?
Get a second (or third) opinion
It's true that the lion's share of insurers aren't all that interested in your custom if you're young, inexperienced, or any other form of high-risk driver. However, just because you can't get an affordable quote with one provider, that doesn't mean they aren't out there!
Inexperienced drivers are always hard-pressed to find cheap car insurance, but with a little hard work you may be able to find an insurer that's willing to offer you a quote that won't break the bank or leave you without an adequate level of cover. Going to insurer after insurer individually can be time-consuming, so the best way to get a whole shedload of quotes at once is to use a car insurance comparison website, as you need to put in your personal details just once – the comparison site's aggregator does the rest of the work for you, pulling quotes from several insurers for you to look at all at once.
Modern technology to the rescue
If you've spent hours on comparison sites and still not gotten anywhere, there are other options open to you – particularly if you can find an insurer that offers telematics-based insurance. Based on satnav technology, a telematics device keeps track of several factors while you're behind the wheel, such as how fast you're going, how aggressively you take corners and brake,  and when and where you drive before the device sends all the gathered data back to your insurer, who then makes a determination on how safe a driver you are.
Telematics is revolutionary because insurers can make risk assessments based on real world data instead of just kind of guessing on how you'll react based on your age, gender, and where you live. This means that if you demonstrate that you know what you're doing behind the wheel, you'll be rewarded by substantial discounts to your insurance premiums.
However, there is a downside with using the new technology: it can be a bit pricey at first. Some insurers require you to pay for the cost of the telematics device, which can run as high as £100, and that can be a barrier to entry for many young or inexperienced drivers that are already struggling to keep their car on the road.
The good news is that as the technology grows up and becomes more widespread, adoption by larger insurers is growing. This leads to further innovations such as free downloadable smartphone apps instead of expensive, stand-alone devices, which helps to reduce the initial barriers to a technology that can be quite rewarding.
Of course, that's only if you are in actuality a safe driver. The same telematics data gathered and transmitted to your insurer could come back to bite you in the end, if you tend to have a heavy foot on the accelerator – a telematics-based insurer is fully within their right to raise your rates if you prove to be an unsafe or aggressive driver, so keep that in mind as well.